Paul Jester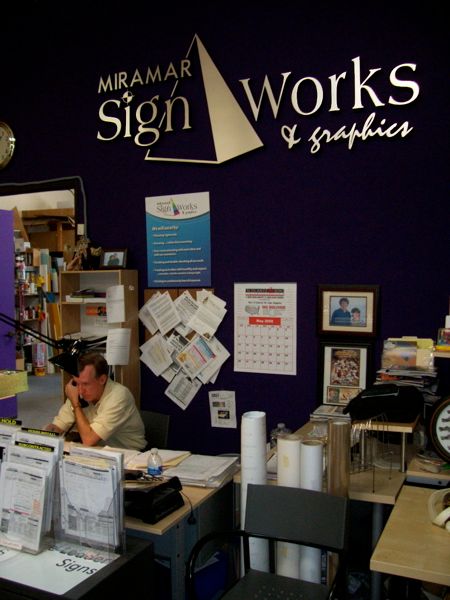 Owner
A 20+ year San Diego resident, I began my career in marketing with the Hewlett-Packard Co., a blue-chip firm with a proven track record for success and customer satisfaction. Borrowing heavily from the HP Way of doing things, I am building Miramar Sign Works & Graphics by employing sign industry veterans, keeping our focus on the customer, and promising our commitment to quality and integrity.
I understand clients come to Miramar Sign Works & Graphics because they want to present their business or event in the best possible light, but I also understand they might have limited knowledge of graphics, design and signage and the spectrum of possibilities. I enjoy this business tremendously because I get to apply my marketing talents everyday to situations where I can provide the answer. We take a very consultative approach with our customers so they can benefit from our technical talents as well as our business acumen.
I enjoy working closely with my clients and my team. I'm very involved with quoting and project management as well as with working my network to find new and exciting project challenges. My goal is for Miramar Sign Works & Graphics to become #1 in San Diego so there's a lot of work to be done and a lot of customers to make very happy.