Your Full Service San Diego Sign & Graphics Company - In A NEW Location!
Since 2004 we have been serving all of San Diego and beyond. If you are interested in developing a more strategic relationship with your signage and graphics provider...you've found a partner! Your complete satisfaction is our goal. That's why we at Miramar Sign Works & Graphics do everything we can to manufacture your project to your specifications and deliver in a very timely manner.
Contact us at 858-566-3010. To learn more about our company, check out our Photo Gallery, read our Blog, or our Email Archives.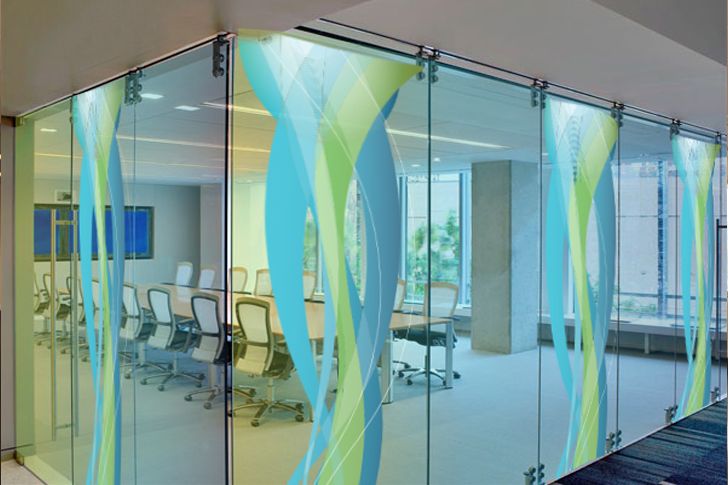 A Full Service Sign & Graphics Company
Our website highlights some of the signs we have produced and installed during our many years of operation. To see a small selection, check out our Project Gallery and Sign Product Links. For some quick examples, see below:
ADA, Suite and Wayfinding signs are needed in every every space - retail or corporate.
Channel Letters are top of the line signs that attract the most attention and get the best results.
Digital Graphics are a great option for interior, exterior, vehicles and more.
Dimensional Letters (not internally illuminated) are an excellent choice for exterior or interior signs.
Reception or Lobby Signs can make a bold statement and welcome visitors to your space.
Exterior Signs have many options such as sandblasted, dimensional, plaques, electrical, handpainted, traffic/wayfinding and more.
Monument Signs offer companies the chance to advertise in high traffic areas.
Vinyl Graphics are an easy and simple solution for windows, panel signs, vehicles, and interior design elements.
We also specialize in traffic or parking signs, directional signs, or tradeshow supplies, and have many solutions to fit your needs.
Request an Estimate
To request a sign or graphic estimate or get help with a project, visit our Products & Services area. To find helpful information, search Resources & Support. To learn more about us, browse through our Company Information section. Miramar Sign Works & Graphics is a vendor for today and tomorrow!
We also offer green sign products and work with environmentally friendly vendors.
GEMINI INCORPORATED, Awarded the Minnesota Green Star Facility Award from the Minnesota Pollution Control Agency. Feel free to go to the Site Search at any time if you're having trouble locating a particular item. If there's anything we can do to improve our site, please let us know.
Aim to Own a Single Idea in Your Customer's Mind
Being in the business world is difficult, because you have literally endless options of what you might focus on. You could choose to spend more on your marketing, launch a new campaign or even introduce a new product or feature to your existing line.
The possibilities can be exhilarating, and you usually end up with more good ideas than you can possibly implement effectively. But we're usually reluctant to abandon good ideas, even when the result would be having one GREAT one.
Freelancers and business owners alike suffer from this problem. We either overload our products with too many features or dilute our personal brands by having too many specialties.
The truth is that our customers and clients will be happier and more satisfied if we offer LESS, not MORE. Read on to find out how to narrow your ideas down until you find that one, key marketing message.
The Paradox of Choice
In Sheena Iyengar's famous 1995 jam study, he found that while many consumers believe that they prefer more choices to fewer, when it actually comes to making purchasing decisions, having only a few choices sells better.
Iyengar set up two scenarios in his study. In the first, a supermarket table was packed with 24 flavors of jam to sample and purchase. In the second scenario, the same table had only 6 jam types to choose from. While customers spent much more time at the table with more choices, only 3% made a purchase. At the table with fewer options, 30% of customers ended up purchasing jam.
In other words, while people think they like more options, they're often overwhelmed by too many similar choices. It's too hard to compare, so people end up paralyzed and make no decision instead. This counter-intuitive finding holds true in many situations–it happens to young people picking their careers and to customers picking jam.
Owning A Word
In your industry, consumers likely have hundreds of companies and services to choose from. How can you overcome the consumer's multitude of choices and stand out among your many competitors?
Al Ries and Jack Trout have a few ideas. In their classic book The 21 Immutable Laws of Marketing, they suggest that the most effective companies and products own a word or phrase in their customers' minds. What comes into your mind when you hear "search engine?" A majority of you probably thought "Google." Google very nearly owns the idea of search engines.
What word or idea do you want to own in your customers' minds? What phrase makes you distinct from your nameless competitors? Focus on that idea relentlessly to create a powerful awareness in your market.
Niche it Down – You Can Always Branch Out Later
Derek Halpern of the website Social Triggers writes often about how to distinguish yourself in a competitive market. For example, there are millions of blogs, and thousands of good ones on any given subject. Therefore, says Halpern, the only way to compete and get attention is by choosing an incredibly specific topic.
For example, if you were looking to get some pictures of your newborn baby, which of these two freelancers would you trust (and pay) more? Photographer #1 says: "I take pictures of anything! Cats, dogs, landscapes, families, sports teams, architecture and young children." Or Freelance Photographer #2: "I am an established photographer who specializes in portraits of children between 3 and 24 months of age."
The lesson? Being specific pays. Once you own an idea in your customer's mind and have a strong market presence, you can always use that trust and expertise to branch out into related areas of the market.