Your Full Service San Diego Sign & Graphics Company - In A NEW Location!
Since 2004 we have been serving all of San Diego and beyond. If you are interested in developing a more strategic relationship with your signage and graphics provider...you've found a partner! Your complete satisfaction is our goal. That's why we at Miramar Sign Works & Graphics do everything we can to manufacture your project to your specifications and deliver in a very timely manner.
Contact us at 858-566-3010. To learn more about our company, check out our Photo Gallery, read our Blog, or our Email Archives.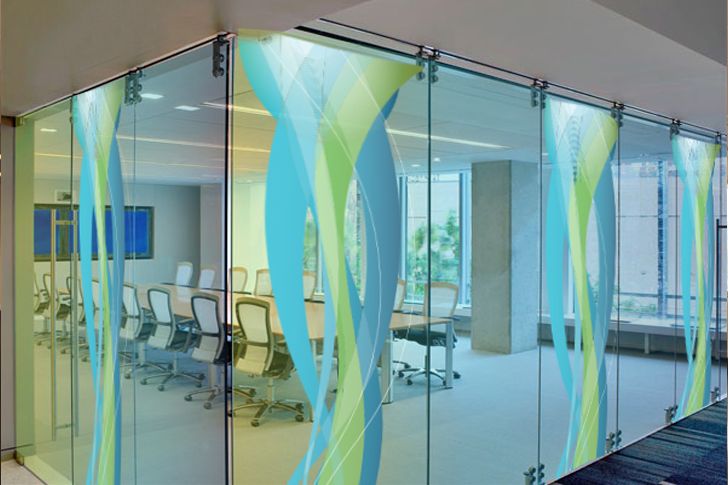 A Full Service Sign & Graphics Company
Our website highlights some of the signs we have produced and installed during our many years of operation. To see a small selection, check out our Project Gallery and Sign Product Links. For some quick examples, see below:
ADA, Suite and Wayfinding signs are needed in every every space - retail or corporate.
Channel Letters are top of the line signs that attract the most attention and get the best results.
Digital Graphics are a great option for interior, exterior, vehicles and more.
Dimensional Letters (not internally illuminated) are an excellent choice for exterior or interior signs.
Reception or Lobby Signs can make a bold statement and welcome visitors to your space.
Exterior Signs have many options such as sandblasted, dimensional, plaques, electrical, handpainted, traffic/wayfinding and more.
Monument Signs offer companies the chance to advertise in high traffic areas.
Vinyl Graphics are an easy and simple solution for windows, panel signs, vehicles, and interior design elements.
We also specialize in traffic or parking signs, directional signs, or tradeshow supplies, and have many solutions to fit your needs.
Request an Estimate
To request a sign or graphic estimate or get help with a project, visit our Products & Services area. To find helpful information, search Resources & Support. To learn more about us, browse through our Company Information section. Miramar Sign Works & Graphics is a vendor for today and tomorrow!
We also offer green sign products and work with environmentally friendly vendors.
GEMINI INCORPORATED, Awarded the Minnesota Green Star Facility Award from the Minnesota Pollution Control Agency. Feel free to go to the Site Search at any time if you're having trouble locating a particular item. If there's anything we can do to improve our site, please let us know.
3 Keys to Unlock the Amazing Presentation Inside You
We live in a world where the people who can make compelling presentations are highly valuable. You might not think you are called on to be a presenter, but the truth is you have to present a case for yourself every time you speak up at a meeting, have a job interview or pitch a product to your clients. Your ability to make presentations will help you become a more effective marketer for your business as a whole.
If you follow these tips, you can present things and get people to change. Making presentations isn't really about great information or quality content. It's a question of getting your message to really resonate and stick with an audience. Having something important to talk about is necessary, but not enough. Perfecting your presentation is what can really change people's perspective.
Here are the three keys to a successful presentation:
1. 90% of Presentation is Preparation
The truth is that 90% of the presentation's success happens before you get in front of your audience. If you want to have a successful presentation or sales pitch, you've got to be willing to spend time preparing exactly what you want to say. That means figuring out the structure of your presentation, what your key points are and most importantly, actually practicing the way you present yourself.
While this point is straightforward in theory, how many people really take the time to practice their presentations out loud before they give them? Did you practice for your last job interview with a friend? Have you tried recording a video of you practicing a sales pitch and analyzed your body language to figure out how to improve your communication?
2) It's Not About You, It's About Us
When you present, you have to understand your presentation isn't about you, but rather, about us. Practice recording the presentation, then count the amount of times you say "we" or "I." The truth is, as the audience, we don't care about you or your company. Your story only matters to the point where we can learn what it means for us. How does your message change us?
Speak to your audience. Tell us how your message can change us and our status quo for the better. A helpful practice: For every slide of your presentation and every assertion, put yourself in the audience's shoes, and ask—"So what?" If your assertion doesn't respond to that candid objection, cut that point out.
3) Tell Us A Story, Not What To Do
Public speaker and entrepreneur Seth Godin has some advice applicable to all who want to learn to present better: Persuade, don't convince.
What's the key distinction? When you try to convince someone, you appeal to their logical, calculating side—the side that doesn't make the decisions. When you persuade, you speak to an audience's emotions, dreams and fears. The power of persuasion speaks to what really motivates us and causes us to take action. Plus, stories are simply entertaining.
And the best way to persuade is to tell stories. People are constantly crafting narratives from the experiences of their lives; it's just the way we're hardwired. And in order to create an engaging, persuasive presentation—instead of just a convincing one—you need to hone your storytelling ability.
Once you've done the intense preparation, truly focused your appeal on the audience instead of your own motivations and worked to create compelling stories, that's when your presentations will truly shine. You'll be able not just to communicate information, but actually change the way your listeners view the world.